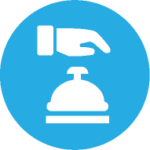 The I-85 collapse has changed your commute today and for unforeseen future. Here are some quick resources to support you. ASAP+ staff can provide you with free online personal commute assistant. Just message us and our staff will reply with info on the best way to get to work and free services available for you.
---
MARTA Information
MARTA route planning and schedule information can be found at ItsMARTA.com.
---
Consider a Carpool
Do your part to reduce the amount of cars on the interstate, and consider sharing the ride. Find a carpool buddy today with the Georgia Commute Options rideshare database.
---
Stay Informed
Follow GDOT's website for updates and ongoing traffic information.
---